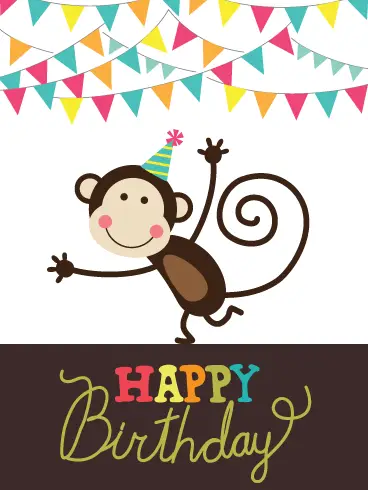 Express loving birthday wishes to a wonderful mother with a lovely birthday card at *FUN* tastic eCards.com. Here we hope you will find a varied and unusual collection of sweet and simple animated greeting cards with appealing images, sentimental messages, quotes and poems.
*FREE* distinctive, cartoon greetings cards with cute, funny and sentimental messages that are quick to view, can be customized with a range of smileys, stamps and music – why not try them out!
All *FUN*tastic eCards are absolutely *FREE* and you can send them straight away without having to sign up first and then be asked to pay an annual membership fee!! MORE cartoon cards with cute images to send online constantly being added.
[upg-list album = "cute-birthday-card"]
CUTE QUOTES & SAYINGS BY & ABOUT CHILDREN
(Appealing quotes to add to your e-cards, sms, text messages, facebook & myspace blogs)
Children are great imitators. So give them something great to imitate.
Cute Quote by ~ Unknown Author

The soul is healed by being with children.
~ English proverb

No one has yet fully realized the wealth of sympathy, kindness and generosity hidden in the soul of a child. The effort of every true education should be to unlock that treasure.
Quote by ~ Emma Goldman

You should never laugh at your dad if he's mad or screaming at you.
Cute Quote by ~ Unknown child

There are only two things a child will share willingly – communicable diseases and his mother's age.
~ Benjamin Spock

Love is when your puppy licks your face even after you left him alone all day.
Cute Quote by ~ Unknown child

Anyone who thinks the art of conversation is dead ought to tell a child to go to bed.
~ Robert Gallagher

If you want something expensive, you should ask your grandparents.
Cute Quote by Unknown Child

There are no seven wonders of the world in the eyes of a child. There are seven million.
~ Walt Streightiff

When I think about my grandpas who are dead, tears jump into my eyes.
Cute Quote by ~ Unknown child

Children are the bridge to heaven.
~ Persian proverb

We are given children to test us and make us more spiritual.
Quote by ~ George Will

One laugh of a child will make the holiest day more sacred still.
~ Robert G. Ingersoll

The family you come from isn't as important as the family you're going to have.
Quotes by ~ Ring Lardner

Teenagers, are you tired of being harassed by your stupid parents? Act now. Move out, get a job, and pay your own bills – while you still know everything.
~ John Hinde

Until I was thirteen I thought my name was 'Shutup'.
~ Joe Namath.

My husband and I have decided to start a family while my parents are still young enough to look after them.
~ Rita Rudner

There are two things in life for which we are never truly prepared: Twins.
~ Josh Billings.

I've got the brain of a four year old. I'll bet he was glad to be rid of it.
~ Groucho Marx.

Adults are always asking little kids what they want to be when they grow up because they're looking for ideas.
~ Paula Poundstone

There's nothing that can help you understand your beliefs more than trying to explain them to an inquisitive child.
~ Frank A. Clark

The easiest way to teach children the value of money is to borrow some from them.
Anonymous

He who teaches children learns more than they do.
German Proverb

Children are the anchors that hold a mother to life.
~ Sophocles

Humor helps us to think out of the box. The average child laughs about 400 times per day, the average adult laughs only 15 times per day. What happened to the other 385 laughs?
~ Anonymous

Children are not casual guests in our home. They have been loaned to us temporarily for the purpose of loving them and instilling a foundation of values on which their future lives will be built.
~ Dr. James C. Dobson

Children have never been very good at listening to their elders, but they have never failed to imitate them.
~ James Arthur Bladwin

We spend the first twelve months of our children's lives teaching them to walk and talk and the next twelve telling them to sit down and shut up.
~ Phyllis Diller

Children are the true connoisseurs. What's precious to them has no price – only value.
Child Quote by ~ Unknown Author

Love is what's in the room with you at Christmas if you stop opening presents and listen.
Cute Quote by ~ Unknown child

Children are the world's most valuable resource and its best hope for the future.
Child Quote by –  John F. Kennedy

Blessed be childhood, which brings down something of heaven into the midst of our rough earthliness.
Child Quote by ~ Henri Amiel

Love is when mommy sees daddy smelly and sweaty and still says he is handsomer than Robert Redford.
Cute Quote by ~ Unknown child

By giving children lots of affection, you can help fill them with love and acceptance of themselves. Then that's what they will have to give away.
Child Quote by ~ Wayne Dyer

There are two kinds of love – Our love & God's love.  But God makes both kinds of them. Love is important to God.
Cute Quote by ~ Unknown child

I take my children everywhere, but they always find their way back home.
Robert Orben

Providence protects children and idiots. I know because I have tested it.
Mark Twain

Love is that first feeling you feel before all the bad stuff gets in the way.
Cute Quote by ~ Unknown child

Don't try to make children grow up to be like you, or they may do it.
Russell Baker

Love is when a girl puts on perfume and a boy puts on shaving cologne and they go out and smell each other.
Cute Quote by ~ Unknown child

Always be nice to your children because they are the ones who will choose your rest home.
Phyllis Diller

Love is when you go out to eat and give somebody most of your French fries without making them give you any of theirs.
Cute Quote by ~ Unknown child

Love is when someone hurts you. And you get so mad but you don't yell at them because you know it would hurt their feelings.
Cute Quote by ~ Unknown child

Children ask better questions than adults. "May I have a cookie?" "Why is the sky blue?" and "What does a cow say?" are far more likely to elicit a cheerful response than "Where's your manuscript?" Why haven't you called?" and "Who's your lawyer?"
Fran Lebowitz

Love is what makes you smile when you're tired.
Cute Quote by ~ Unknown child

Love is when my mommy makes coffee for my daddy and she takes a sip before giving it to him, to make sure the taste is OK.
Cute Quote by ~ Unknown child